Jason Baumann: Head Coach/Owner
Jason Baumann's 30+ year career in diving has touched on every facet of the diving arena – as an athlete, coach, and administrator.  As an athlete, Baumann won the Nebraska State High School Championship his junior season and was a two-time high school All-American.  Following his high school career, Baumann was a four-year team captain and letter winner at Indiana University, a five-time Big Ten Championship finalist, and was runner-up in the platform event in 1993.  As a senior, Baumann qualified for the NCAA Championships and earned All-American honors in the platform event.  Throughout his diving career, Baumann competed at over ten U.S. Junior and Senior National Championships.
Jason has coached at progressively higher levels since beginning his career in 1999, coaching at the NCAA Division I level for over ten years.  He first served as the Head Diving Coach at the University of Wyoming from 1999-2001.  In his two years in Laramie, eight divers made the finals at the Mountain West Conference Championships.  In 2000 he coached the men's conference platform champion, and in 2001 he was named the Mountain West Conference Men's Diving Coach of the Year after all but one of his divers was a finalist in all three events.  From 2001-2005 Baumann was the Assistant Coach at Indiana University.  During Baumann's tenure in Bloomington, the Hoosiers won four combined team U.S. National Championships and four women's U.S. National Championships and included 2004 Olympian Cassandra Cardinell, 2000 and 2004 Olympian Sara Reiling, and 2008 and 2012 Olympian Christina Loukas.  From 2005-2009, Jason moved to the University of Minnesota to serve as their Head Diving Coach.  Highlights in his time with the Gophers included 36 Top-16 finishes at the Big Ten Championships and two team Big Ten Championships, diver Shaun Kennedy earning NCAA All-American honors, the Men's Team earning 2nd place at the 2008 U.S. National Championships, and the Men's Platform Synchro team winning the 2009 U.S. National Championships.  Jason was the interim Head Diving Coach at the University of Utah in 2010, before joining the USA Diving staff in Indianapolis.
Jason is also no stranger to club diving, having coached with the Clayton Diving Alliance, Twin City Divers, the Indiana Diving Club, and the Indiana Diving Academy.  Under his tutelage, countless divers have realized success at U.S. Junior and Senior National Championships, including winning national titles at both levels and in multiple events.  Baumann's divers have represented Team USA at World Cups, World Championships, Junior Pan Ams, World University Games, Grand Prix events, and the Olympic Trials.  He has also coached numerous athletes to successful collegiate careers, including multiple NCAA championship titles.
From 2010-2014, Jason took a break from coaching athletes and took on the role of Director of Coaches Education for USA Diving, where he oversaw all coaches education programs, including developing the new aerial training curriculum and certification.  As a lifetime member of USA Diving, Jason is an active contributor to the sport.  He has served on several committees, been a member of event management for all levels of competitions, conducted coaching clinics, led cultural exchange training trips, and been a Team USA Leader for multiple international competitions.  Jason is also a FINA certified judge and has served as a judge and referee at several national and international competitions.
Jason earned a BA in Political Science and Criminal Justice with a minor in Mathematics while at Indiana University.  He later went on to earn a Master's of Science degree in Applied Sports Science, with a focus on sport performance and educational psychology.  Jason and his wife Stephanie reside in Burnsville with their 1-year old son Connor, his 14-year-old daughter Sidney, and a puggle named Lucy, who would love to be North Star Diving Club's honorary mascot!
Aaron Monson: Assistant Coach
Aaron dove for ten years at both the high school (Blaine) and collegiate (Saint John's University) levels. He was a three-time Minnesota State High School finalist and three-time All-MIAC award winner. His senior year in college he coached the girls Melrose High School diving team for his first exposure into the world of coaching diving. After taking a year off from diving to teach in Japan, he has been a coach for the Eden Prairie High School Girls and Boys diving team for the past ten years. In addition to coaching at North Star Diving Club, this summer season will be his second season with Bearpath Country Club where he coaches high school to 4-year old athletes. Prior to Bearpath Country Club he coached six seasons at Wayzata Country Club.
Katie Becker: Assistant Coach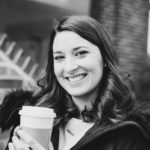 Katie dove for nine years at both the high school (Mahtomedi) and collegiate (University of St.Thomas) levels. She competed in the MSHSL State Meet both her junior and senior years. While in college, Katie competed in the MIAC Championship meet all four years and qualified for the NCAA Division III Championships both her junior and senior year.  She also currently holds the 3-Meter six dive record for St. Thomas.  Katie started and coached the dive team at the Town & Country Club in St. Paul and also assisted with coaching the University of St. Thomas diving team in 2015.  She graduated from St. Thomas in the spring of 2016 and is working full time at a computer and software developing company called Open Systems Technology. Katie loves being a part of the North Star Diving Club family!
Karla Rapp: Assistant Coach
Karla has over 9 years of competitive diving experience at the high school (Mounds View) and collegiate (Southern Illinois University) levels. She finished 11th, 3rd and 2nd at the Minnesota State High School Meet and also competed in gymnastics and track while at Mounds View.  Karla competed at the NCAA Division 1 level on a full ride scholarship for SIU. During her time there, she was the Missouri Valley Conference (MVC) 3-meter champion in '96, '97, and '98, and the 1-meter champion in '97 and '98. Karla was 1st Team All MVC in '96, '97 and '98 and was the MVC Diver of the year as a Senior. Karla qualified for NCAA Zones all four years on both 1-meter and 3-meter, and on 10 meter as a junior and senior. She is 4th on the SIU All-time record board for 11 dives on both 1-meter and 3-meter.
Karla feels fortunate to have received great coaching throughout her youth in various sports. She's grateful for how they shaped her in different ways and is drawn to the possibility of someday having that same influence on others.  Karla is the current Rosemount High School girls' coach and Prior Lake High School boy's coach. She is also in her second season running the Town & Country Club summer diving program in St. Paul. Her coaching philosophy is that athletes learn best and try hardest when they are having fun.
Karla spent 10 years working at Fallon, an advertising agency in Minneapolis, before shifting gears. Since 2012, she's been working part-time with "NOT ME!", instructing sexual assault prevention and defense classes for women. When not working or coaching, she's probably in her car, driving her four children to their countless sports and activities.
Derek Moulton: Assistant Coach
Derek dove four years at Apple Valley High School, where he earned All-State honors his senior year.  After high school, he enlisted in the United States Marine Corps and served five years as a Communication Specialist with an Infantry Battalion.  During that time, he served a tour in Iraq in 2008 and a tour in Afghanistan in 2010.  Derek has been coaching for Lakeville North and Lakeville South high schools for the past four years.  He also ran a diving club in Prior Lake in 2014 for beginner divers through high school level athletes.  Derek earned a BS in Computer Science from UW-River Falls and currently works as an Application Development Consultant for Superior Consulting Services in Burnsville.  He lives in Prior Lake with his wife Sierra and dog Kora.
Mark Dusbabek: Assistant Coach
Mark Dusbabek joins the North Star Diving coaching staff with 18 years of experience in diving as a competitor and coach. He competed one season as a college freshman with the Wisconsin Badgers and later graduated with honors from the University of Minnesota. He coached the last eight seasons at the University of St. Thomas, six seasons at Wayzata High and also has also coached at Osseo, Forest Lake and Centennial high schools. Under Mark's guidance, St. Thomas became the premier diving program in the MIAC, where he has twice been named the MIAC Diving Coach of the year (2009 and 2012).  "For me, the sport of diving is more than somersaults and twists, its more than personal achievement, and it's certainly more than the opinion of the judges," Dusbabek said. "Sport in general challenges the athlete physically and spiritually, it shapes our character, and teaches the athlete life skills which will serve them well in their families and career. One of the most profound skills I have gained from the sport is the ability to face life's challenges with grace and poise and to pick myself up and learn from failure."
Rob Hoven: Assistant Coach
Jesse Allard: Assistant Coach
Jesse
 has had a 12-year diving career, starting out when he was in 6th grade.  During high school, 
Jesse
 qualified for the MSHSL state competition his sophomore and senior years.  
He
 went on to dive for Drury University where he qualified for the NCAA Division II Championships, finishing in the top-15 all four years.   
Jesse
 began his coaching career in high school, coaching gymnastics to preschoolers.  He continued to coach during his college years, assisting with occasional high school diving practices.  Throughout his senior year of college, 
Jesse
 taught private lessons for new divers.   
Jesse
 graduated from Drury with a degree in accounting, is a licensed CPA, and currently works for The Mosaic Company.  He is thrilled to be part of the North Star Diving family!
Claudia Wikman: Student Assistant Coach
I've been diving competitively for five years, with seven total years of diving experience including lessons, club diving and high school diving.  For the last five years, I have been part of the Wayzata High School Swim/Dive team and have been assisting the coach for the past two seasons.  I want to become a coach, because even though my diving career is coming to an end, I still want to be a part of the sport.  Helping other people, especially kids, improve at something that they are passionate about and helping them build a love for diving is something that makes me feel good.  I also believe that everyone should be able to feel passionate about something and be motivated to accomplish their goals.
Abby Feitl: Student Assistant Coach
Abby began diving during her sophomore year, after being a part of her high school's swim team for the 3 previous years. She dove for Hopkins High School and North Star Diving Club throughout the following three years. During her last season she was a captain of the Swim & Dive team and often assisted with coaching.  Abby's coaching career began with a club swim team, starting freshman year.  As her diving career seems to be coming to an end, she is excited to continue her passion for diving through coaching with us.  Abby will be graduating high school this year, and as she is making college decisions for next year, she hopes to continue coaching and being a part of a diving community.